FASTENER POLAND® trade fair once again showed the strength of the fastener industry!
On 19-20 October 2022, representatives of nearly every industry met at the International Exhibition and Convention Centre EXPO Krakow. All thanks to the 5th International Trade Fair for Fastener and Fixing Technology FASTENER POLAND® and the 13th International Trade Fair for Powder & Bulk Solids Technologies and the 13th International Trade Fair for Suppliers of Maintenance Products and Services.
This year's FASTENER POLAND® Trade Fair was attended by 2306 people, 24% of whom came from abroad, mostly from the Czech Republic, Germany and Romania. These were very specific visitors who, according to exhibitors, came for a specific purpose. As a result, lucrative contracts were already being signed at the fair. In this respect, FASTENER POLAND® always rises to the occasion and is appreciated by the industry community - emphasises Beata Snopkiewicz, Project Manager.
The only such event in Poland
Since its first edition, the FASTENER POLAND® Fair has been described as a "rarity" on a European scale. Manufacturers and distributors of fasteners from the farthest corners of the world come to Krakow for two days. This year, as many as 65% of exhibitors came from abroad, including China, Czech Republic, Estonia, India, Malta, Germany, Sweden, Taiwan, Turkey, USA, Hungary and Italy. They did not hide their satisfaction with their decision to participate in the event, as the Polish market is very attractive to them.
This year's edition of FASTENER POLAND® Fair has been very successful for me. I gained a lot of valuable business contacts in Poland. We had a few customers from Poland before, but now we see that Poland is still a growing market for us, and we see that production that up to now took place in East Asia is now moving to this region, and our parts are as suitable as possible for this type of production process - said Joel Alexandersson from the Swedish company REHOBOT ROTEX AB.
Ayza Akmut from the Turkish company ISB FASTENERS expressed a similar opinion. – We are very pleased to be here at FASTENER POLAND®. We had many meetings with visitors and I think we will meet them in the future. We gained a lot of knowledge and contacts at the fair. We often send emails presenting our services to other companies, but they don't open them because they don't know us at all. That's why trade fairs are so important to us. Here they can see us, get to know us, and see who we are. This makes us successful. We will definitely see you at the next edition because this one was very fruitful for us.
Domestic companies also used the fair to expand their contact base: – "Personal contacts have been significantly reduced over the past two years. We rarely met face to face, whereas today, thanks to the fact that the restrictions have been reduced or removed altogether, we can meet and refresh our relations. With some clients we have the opportunity to get to know each other or meet for the first time, and I think this is very, very positive. Many of us have been waiting a long time for the opportunity to organise a trade fair and exhibit," said Tomasz Karwowski of DROMET.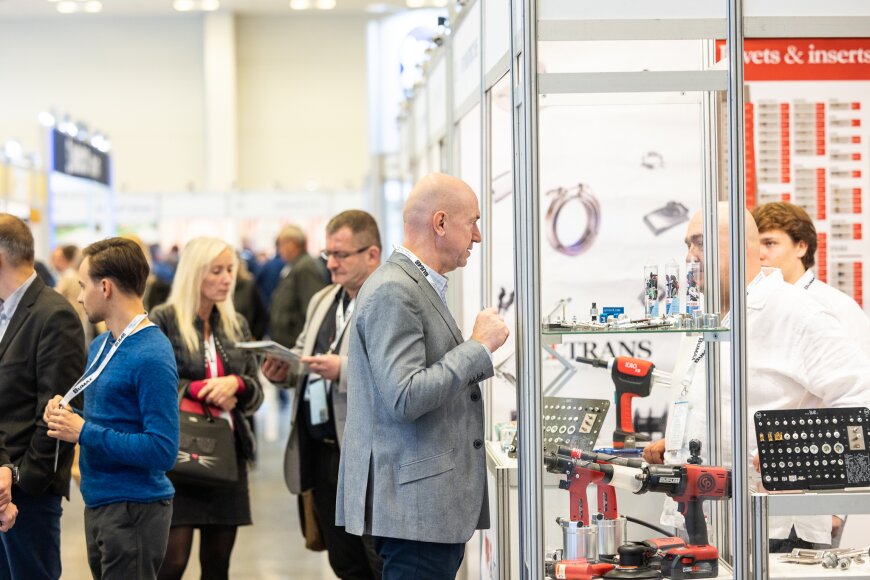 Noticeable growth
The last two years, which have been difficult for many industries due to pandemics and broken supply chains, have, paradoxically, improved the situation for Polish companies in the fastener industry. European manufacturers, faced with a lack of product availability from Asia, sought suppliers located closer to their plants. This benefited Polish companies, which were able to offer high-quality goods at affordable prices. According to Marek Łangalis of Olfor, Over the past two years, the transportation system has shifted, breaking down completely from China and Taiwan, making the Polish market the biggest winner in Europe. We increased exports by 30% for two years, theoretically the time of the Covid pandemic was the time when all Polish manufacturers had their machines set for three shifts, working so hard that products were sold that were still hot. A number of challenges lie ahead for the industry. In February, an anti-dumping duty was imposed on China; – on the one hand this is a very big challenge for importers to find new suppliers, and for manufacturers it is to fill a gap in the European market.
According to Maksymilian Krzyszton of EUROFIX Poland, the ripping out of supply chains is a problem on the one hand, and an opportunity for Polish companies to develop on the other. – The need and opportunity to produce here has emerged. The anti-dumping that the European Union has imposed on products from China has left Polish producers with their hands full, which means they can invest. The industry's revival could be felt at FASTENER POLAND®. From the first to the last hours of the fair, customers were busy chatting at the stands and taking full advantage of the event's potential. After all, according to Marek Langalis: – The pandemic has changed the thinking of customers, some are trying to move to the virtual world, but in the virtual world you can only do small business, while at the fair you do big business.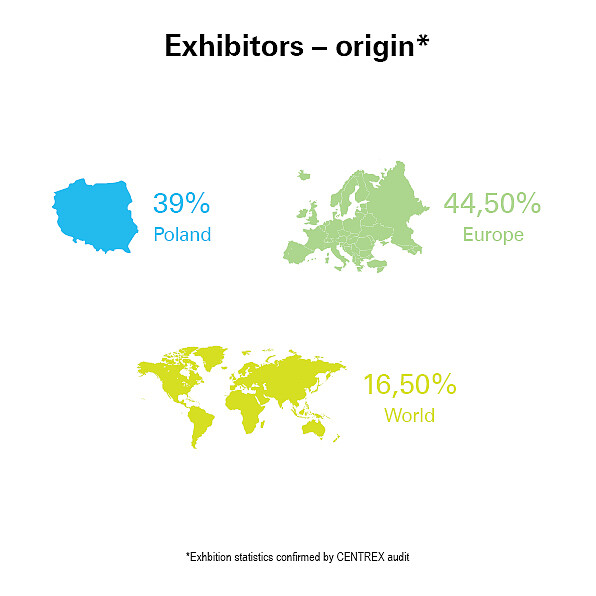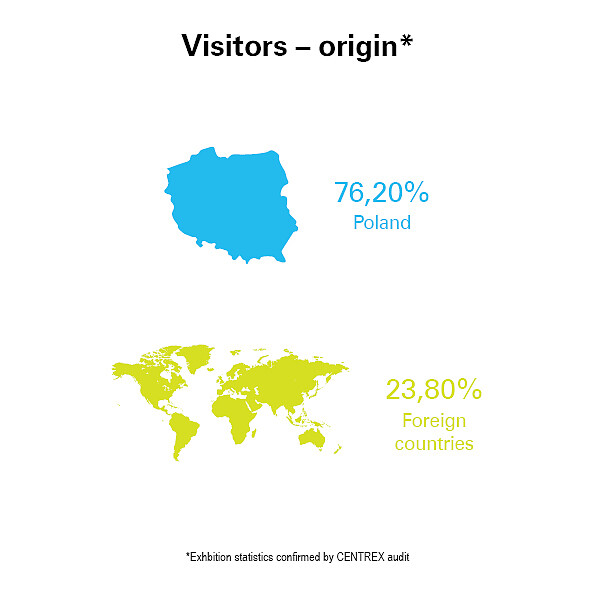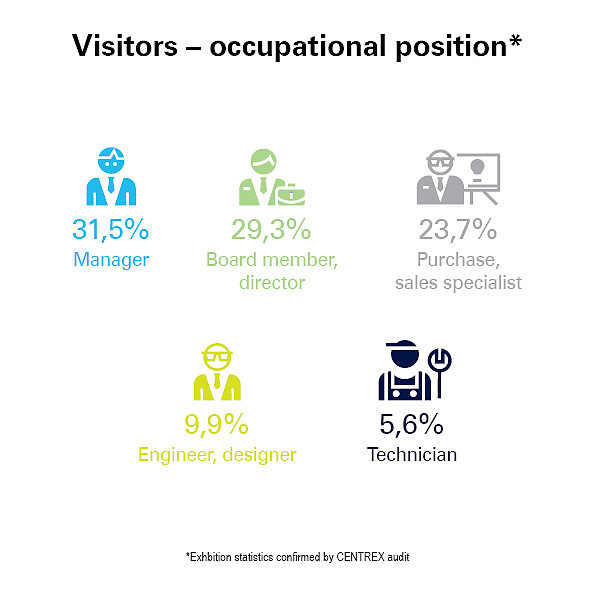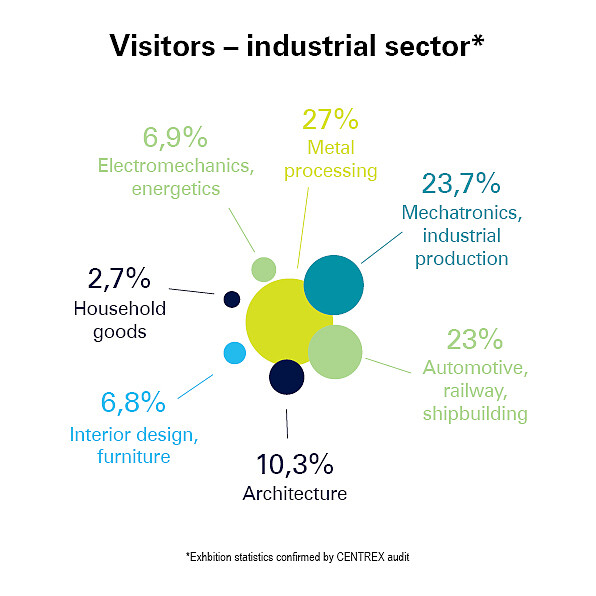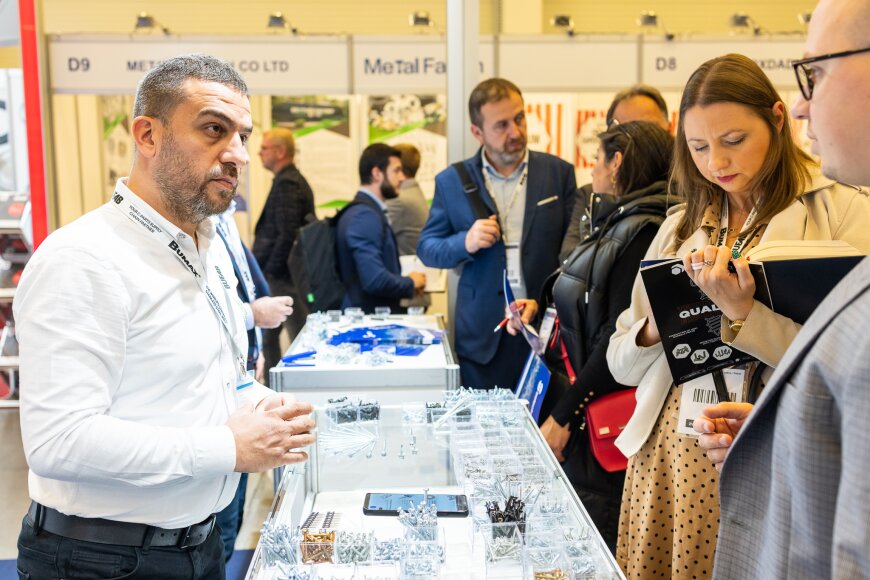 Contacts and knowledge
FASTENER POLAND® was a combination of a trade show exhibition and an extensive training programme. The scope of the exhibition included, among others: state-of-the-art industrial fasteners and fixings (from bolts, to nuts, studs and wedges); construction fasteners (anchors, concrete bolts, facade and insulation fixing); advanced assembly and installation systems, as well as fastener manufacturing technologies and fastener storage and distribution equipment.
From the numerous conversations held with exhibitors at the fair, just one conclusion can be drawn: the fastener industry is doing well – very well, even. The conference "The challenging world of manufacturing: from supply chains to distribution" turned out to be a hit. Knowledge and experience were shared by well-known experts who spoke, among other things, about Poland's prospects for 2022-2026 under the current market perturbations, flexibility in the context of the bidding process, anti-dumping and the associated threat to importers, and whether the crisis is an opportunity or a threat.
This year's fair also included FASTENER POLAND B2B Meetings – – cooperation meetings organised in a hybrid formula by the Krakow Chamber of Commerce and Industry and the Enterprise Europe Network centre. On October 19-20, participants met in person in a comfortable exhibition space, and after the fair, until October 28, on a dedicated electronic platform.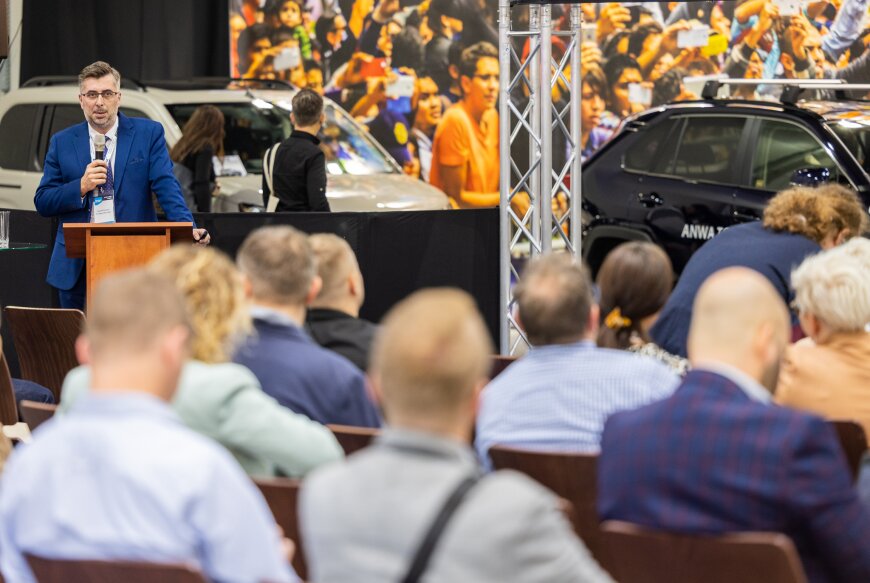 Loud about what is important
The role of the trade fair is to respond to the needs of the industry, to learn about its problems and expectations. Without this, the event would not be complete. Rising prices and widespread uncertainty, the cost of raw materials, commodity availability, supply chain problems from Asia and the slowing economy – all these were topics that dominated the 5th edition of FASTENER POLAND®. According to Ayza Akmut: – One of the challenges is the cost of raw materials and the change in all other costs. But we also have an opportunity – because of the current situation and the fact that manufacturers from China and Taiwan have higher expenses, we as manufacturers from Europe have a better chance to grow, because our delivery times are also much shorter.
Despite the numerous changes, the Polish fastener industry has certainly not said its last word and has ambitions to not only maintain its position as a growth leader, but also to be among the top three importers of fasteners in Europe. Over the past 18 years, the market has grown sevenfold. What will the next few years bring? Next year's FASTENER POLAND® Fair will certainly show us.