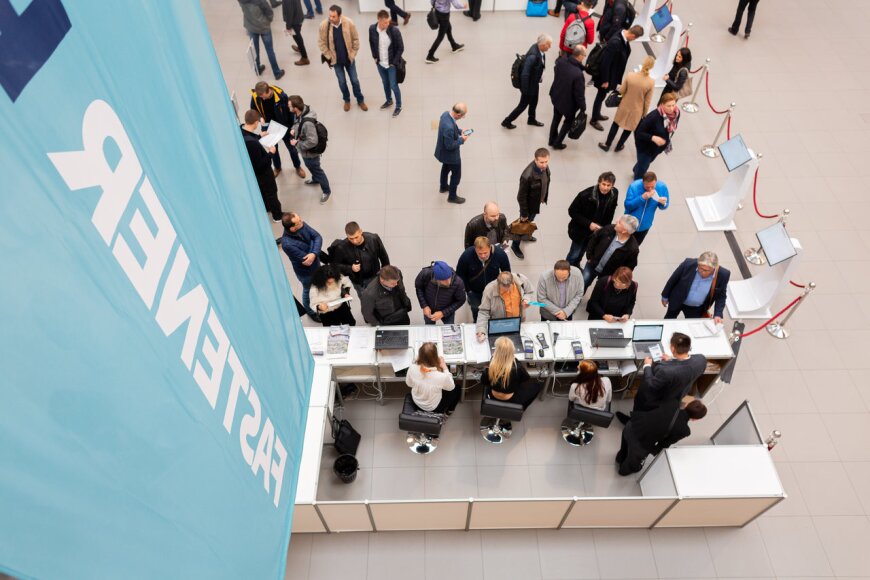 As of 2019, Poland is continuously recognized as the 4th largest producer of, among others, screws, nails, bolts or rivets in the European Union (including Great Britain)
According to the report "Fasteners market in Poland in 2019 - 2020 in the face of a pandemic" by Dr Marek Łangalis on behalf of Targi w Krakowie, the crisis has not hit the Polish fasteners market hard. When analyzing the current situation, it is worth going back to the record-breaking year of 2019, when the production of fasteners in Poland increased by 9%, imports by 7.3%, and exports by as much as 11% reaching the value of PLN 2.03 billion.
Compared to 2020, it is clear that the differences are not large. The maximum decrease was only 1.5% for the whole year. This is a very good result because in some countries such as France, Germany, Great Britain or Spain the decrease in export and import of fasteners was from a dozen to even 20%.
The demand for fasteners has been on the rise among Polish entrepreneurs as a result of increased automation, which translates into better performance. FASTENER POLAND® is a trade show that shows the strength of the industry and responds to its growing needs year after year.
Targi w Krakowie Ltd. invites you to participate in the 6. edition of the International Trade Fair for Fasteners and Fixing Technology, which will be held on 18-19 October 2023 in Krakow.
Thematic blocks

industrial fasteners and fixings

building fasteners

assembly and installation systems

fastener manufacturing technology

storage and distribution equipment

services

Visitor profile

Manufacturers, distributors, wholesalers and buyers of components from the industries:

Automotive

Aerospace

Construction

Electronic and electrical goods

Energy and power generation

Furniture manufacturing

Household appliances

HVAC, Air Conditioning, Installation

Interior design

Metal products

Shipbuilding

Sanitary eqipment and plumbing

Services
Thematic scope
Fasteners

Screw

Socket head products

Nuts

Studs and threaded rod

Washers and pressed parts

Pins and keys

Springs

Clamps and rings

Collated industrial fasteners

Knobs/Handles/Finger turn fasteners

Hook or eye products

Nails, stamples and brads

Adhesives and tapes

Fastener design and production simulation

Materials, wire and semi finished products

Material preparation and inspection

Forging / Heading machinery

CNC machining and turning equipment

Presses and stamping machinery

Other forming technologies

Thread forming, assembly and secondary operations

Tooling, dies and punches

Heat treatment

Process control and data processing

Surface treatment, coatings and sealant systems

Inspection and quality control

Wire drawers / Uncoilers

Concrete

Concrete screws

Fixings

Fasteners

Wall plugs

Wood/Chipboard/Decking screws

Nail, pins and stampes

Threaded rods and suspension fixings

Hardware/DIY prepacks and assortments

Brackets and connectors

Automated fastener / Assembly systems

Feeding / discharging equipment

Presses and insertion tools

Riveting tools, equipment and systems

Drivers and screw insertion systems

Welding / soldering equipment

Bonding and adhesive systems

Assembly rigs

Hand tools

Clinching / Self piercing systems

Nailing / Stapling tools and systems

Collated fastener systems

Other assembly tools and equipment

Weighing / Counting equipment and services

Packaging equipment, materials and services

Storage and materials handling

Computer systems and software

Other factory equipment

Application/Solutions Engineering

C-Parts Management

Kan-Ban Systems

Direct Container Supply

Supplier Assessment/Audit

Inspection & Packaging Services

Coating sealant lubricant application